The easiest way to deploy your Next.js app is to deploy to Vercel.
Check out the Next.js deployment documentation for more details.
Automatically Deploy on Webflow Publish
If you want your Next.js site to resync automatically every time there's a Webflow publish, follow these steps. (This tutorial is assuming you're deploying to Vercel.)
First, create a Webhook in your Vercel site's settings under the "Git" section in the left-hand side. Type "Webflow publish" for the hook name, "main" for the branch, and click "Create Hook".

After the hook is created, you should see your new webhook's URL. Click the "Copy" button to copy it to your clipboard.

Then, in your Webflow site's settings, click the "Integrations" tab, and scroll down to the "Webhooks" area. Click "Add Webhook".

For the "Trigger Type", select "Site publish". For the "Webhook URL", paste the URL you copied from the previous step. Click "Add Webhook".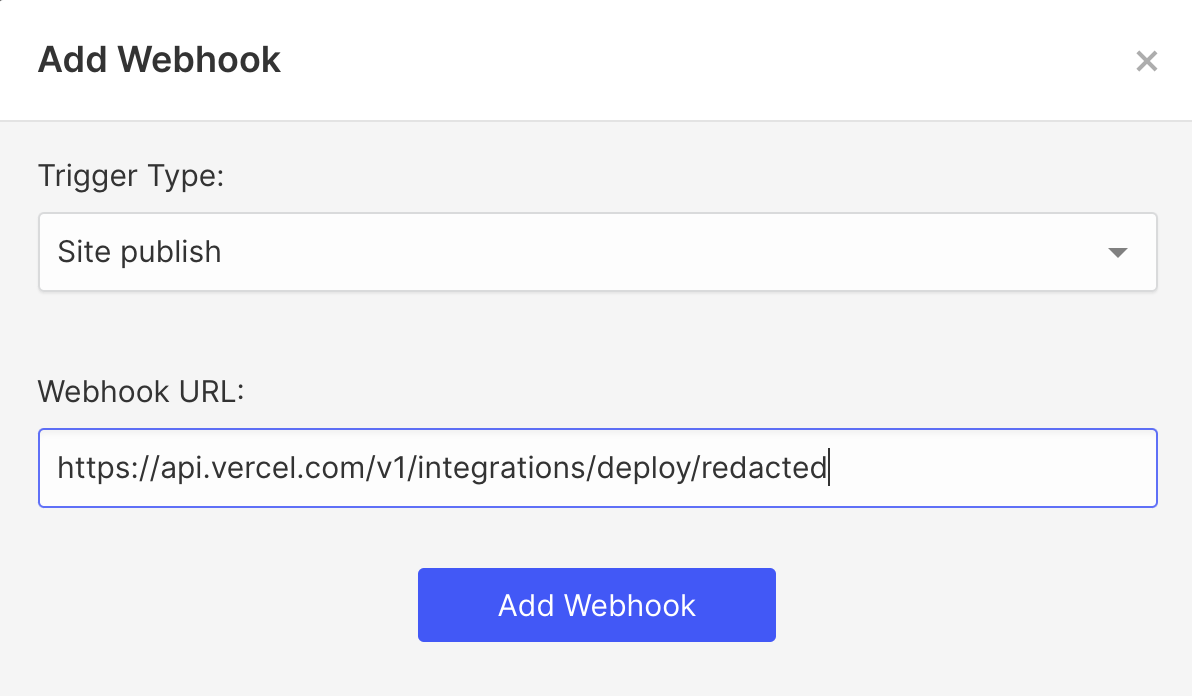 Now, when you publish your Webflow site, your Next.js site will automatically sync.